Property Investment Solutions – House and Land Packages.
Looking for Investment Property near Brisbane the Sunshine Coast or the Gold Coast?
House And Land Packages Near Brisbane And The Sunshine Coast
Finding the right investment property is easier when you work with an experienced, qualified property consultant. With so many options on the market, specialist advice is critical if you are planning to put a high performance property portfolio together.
These packages are suitable for the discerning investor or as a family home. Situated between North Brisbane and the Sunshine Coast, work can be just a short commute, and you can enjoy the Sunshine Coast surf at the weekends with your family.
As well as family homes, we offer high yield investment opportunities such as duplex and dual key, double income properties are very scarce. When we offer duplex and dual key properties, they get snapped up very quickly. Enjoy browsing our Australian lifestyle House & Land Packages at your leisure and please call Dean Ind on 0426 296 672 if you have any questions.
Affordable New Home Designs
Download the Australian Lifestyle Collection Spring 2018. 50 Fresh New Home Designs that take the hassle out of acquiring your new home. Finding the right house design is easy when you work with a qualified property sales consultant. All our new homes and house and land packages can be built to a turnkey formula that includes everything you need to move in – right down to fences and landscaping if you like. Dean Ind has 20 years experience in all forms of residential property. Having grown up in the Northern suburbs of Brisbane, he is very familiar with the local residential property scene, and well positioned to help you get a quality home, delivered on time at the right price.
Achieve Your Investment Property Goals
Through our many years of experience in the industry, we are able to steer you in the right direction when buying investment property in Brisbane. Our thorough understanding of what works and what does not, allows us to devise the best solution to suit you. We take the time to look at your individual circumstances from your financial situation to your preferences and why you are choosing to invest. We'll help you avoid those common mistakes, help you make an informed decision and provide ongoing support and guidance throughout the process.
Advice from professionals should not be underestimated. Our wealth of knowledge surrounding this industry ensures that you are receiving the right information at the right time to help you achieve your goals. Our aim is to help clients achieve a sense of financial freedom through our trusted advice and property investment solutions.
If you would like to learn more about the benefits and process of obtaining an investment property in Brisbane or the Sunshine Coast, please contact our staff today on 07 5437 6851. Chat to someone from our team any day of the week and begin your plans to save time, save money and build wealth.
Australia's economic growth is rising again. That is despite the recent economic distress the entire world has faced [...]
Property Investment is not an easy business to get into. It's a business venture that requires a lot [...]
How to find a simple property investment calculator? A property investment calculator provided by one of the major banks [...]
I am so grateful for your time today and for meeting us this morning. My girls raved on how down to earth you were all the way home. Thank you for being you and I just love everything about you and what you stand for. As David Tua would say, you are "O" for awesome!.. haha Once again thank you for today as it really put a stop to my husbands skeptical mind!.. lol.. however, I love your attitude for life, your caring nature, your desire to be above the 'norm' of most people in your shoes who come across really snobbish. I look forward to a very long healthy and laughing relationship in the future.. LOL.
I found myself wanting to purchase a home and was knocked back by the banks a number of times after applying for finance. I gave up hope and settled in to stay in a very old rental home built in the early 40s which was falling apart. I met Dean of IPS and explained my circumstances to him. Immediately Dean said, "May I ask a few questions to see if I can help you". After discussing things and also some education from him, Dean had stated, "Maybe I can help and i'll see what I can do". To my amazement, Dean got back to me in two days and stated that he would be able to help and get funds to make my dream a reality. The whole process from applying for finance and getting approved through to the property selection and finally moving in was extremely professional and very straight forward! I am now a proud owner of a brand new home and life is great.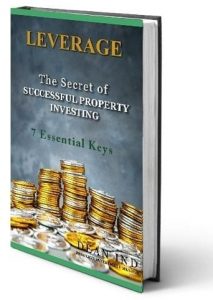 FREE! Professional guidance on lucrative property investment opportunities
7 things every successful property investor leverages to achieve financial freedom
Dean Ind is a highly regarded property investment mentor. Let Dean show you how to achieve freedom and prosperity by investing wisely in property.
Quickly learn how to develop your investment plan, build your team of trusted advisers and acquire high yield cash-flow positive investment properties in Brisbane, the Sunshine Coast and the Gold Coast. Just fill in your email address and get instant access to the E-book. We like to keep it simple.